Liquid Chlorine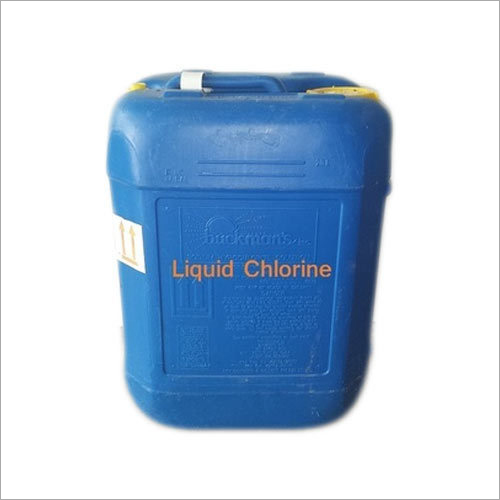 Liquid Chlorine
Product Description
Liquid Chlorine is used to disinfect water and is a part of the sewage and industrial waste sanitation process. It is utilized as a bleaching agent in the manufacturing of paper and fabric. It's also found in cleaning goods, such as chlorine dissolved in water, which is used in home bleach. Liquid Chlorine is one of the stabilizers often utilised disinfectants in the water treatment industry. This does not contain a stabilizer and does not leave any residues or other chemicals behind, it is a good choice for pools.
Product details
| | |
| --- | --- |
| Atomic Mass | 35.453 u |
| Purity | 98 % |
| Packaging | 25 Kg, 50 Kg Carboy |
| Usage/Application | Industrial |
| Physical State | Liquid |
| CAS No | 7782-50-5 |
| Boiling Point | -34.6 DegreeC |
Frequently Asked Questions:
1) What are the properties of liquid chlorine?
Liquid chlorine is a greenish-yellow gas at room temperature and pressure. It has a boiling point of -34.6 degrees Celsius and a melting point of -101.5 degrees Celsius. It is highly corrosive and reacts violently with water.
2) What is the density of liquid chlorine?
The density of liquid chlorine is 1.56 g/mL.
3) How is liquid chlorine made?
Liquid chlorine is made by passing chlorine gas through a cold solution of water and sodium hydroxide.
4) What are the uses of liquid chlorine?
Liquid chlorine is used as a disinfectant and sanitizer in water and wastewater treatment, swimming pools, and industrial settings. It is also used as a bleaching agent in the textile and paper industries.
Contact Us
B No. 14, Vrundavan Society, IPCL Road, Near Over Bridge, Dashrath Vadodara Gujarat India +918045811503
Phone :+918045811503